by lauramariescott Wednesday, December 17, 2014 0 Makeup bbloggers,Beauty, beautyblogger, Browns, Christmas Permalink 0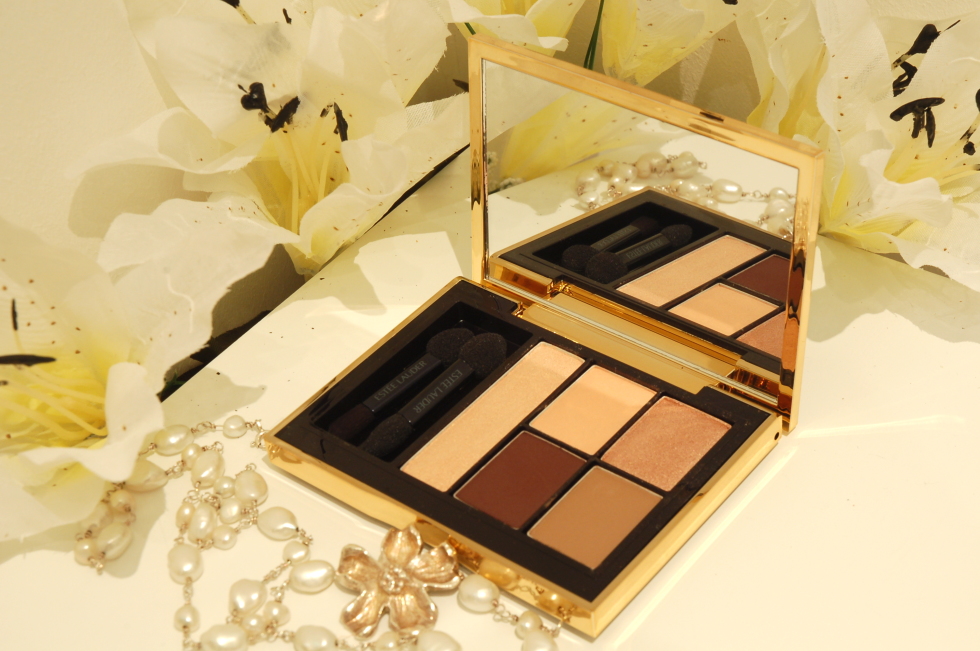 Estée Lauder Pure Colour Envy Sculpting Eyeshadow 5-Colour Palette
FIERY SAFFRON is the palette photographed above. A luxurious compact filled with beautiful shades which are warming to the eye. This palette offers a combination of Pearl, Satin and Matte shades.
The pink shade (top left) is my favourite because it's ever so sparkly and pretty to use over the top of a base colour. The chocolate colour (bottom left) is beautiful to use to contour the eye.
The long satin strip white shade is perfect for highlighting the eye-lid.
These palettes come in a series of different shades, I think if you're looking for a warm look for Winter Pink Mink and Captivating Cocoa are great choices. They are on-line exclusives so do take advantage of those whilst they last.
Estée Lauder Double Wear Stay-in-Place Gel Eyeliner
STAY ONYX is a brilliant black eyeliner which is a very soft gel eyeliner which glides easily onto the eye. This is a non clumpy product so application is easy and it stays on for a long while creating a bold statement on your eyes. It's one of my favourite get eyeliners I have tried and the brilliant black is just wonderful, I sometimes find black eyeliners often lighten after application, however this one does stay at its truest black.
The beautiful bracelets used surrounding the products are from Sousky London who offer a brilliant collection of statement jewellery. Beautiful to add some golden sparkle to a Christmas party outfit

The Dilara Bracelet comes in a trio and are are currently in the sale!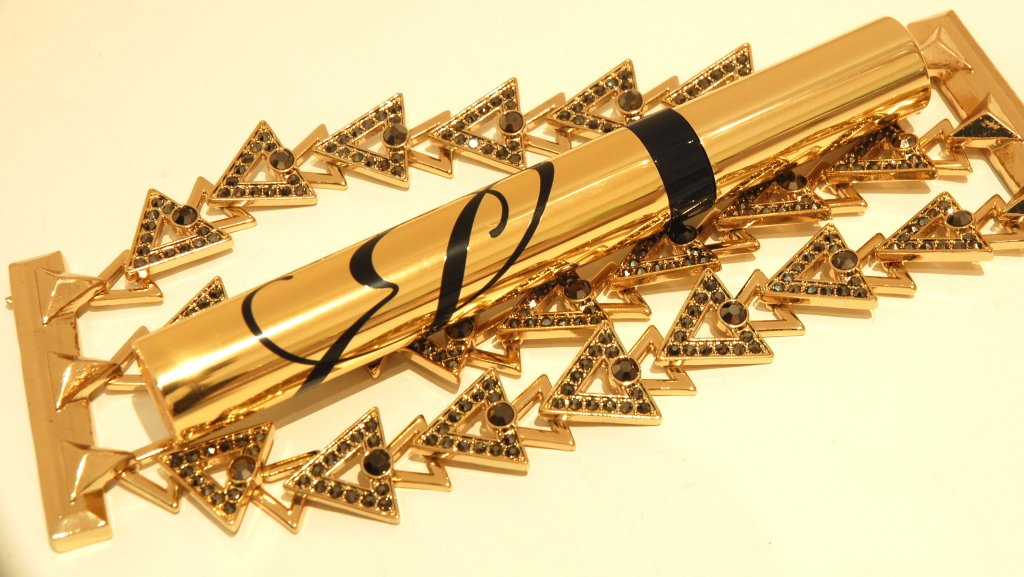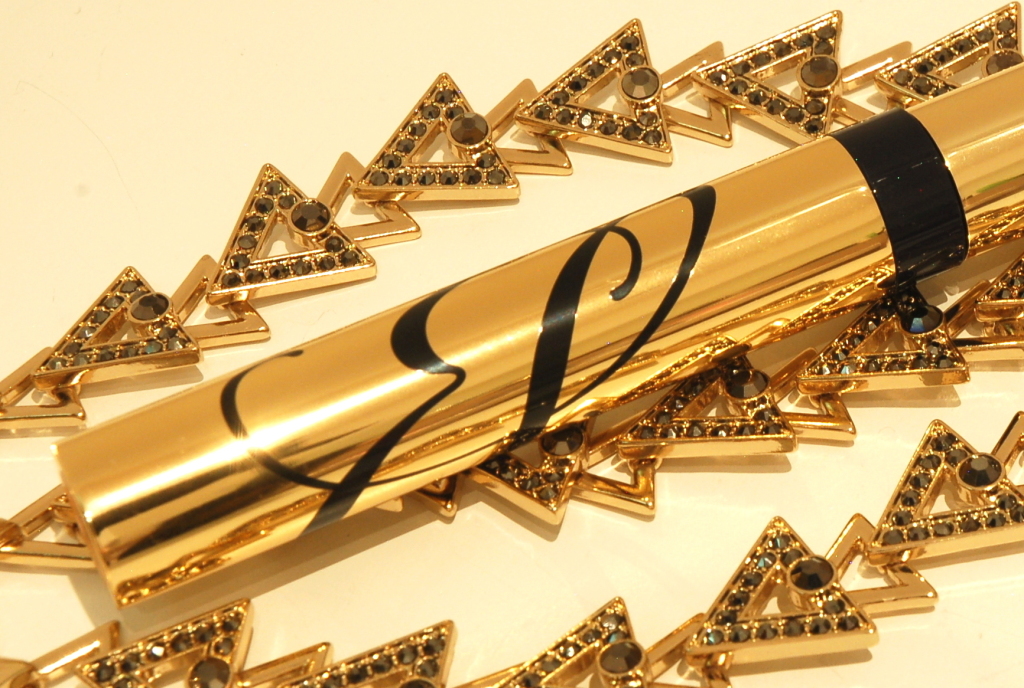 Estée Lauder Sumptuous Extreme Lash Multiplying Volume Mascara
The Scrumptious Extreme Mascara is one of my favourite mascaras of 2014. Bold, beautiful and magnifying to the lashes! The golden packaging makes it even more luxurious. I use the shade 01 Extreme Black, a very bold mascara which lengthens without clumping. Dramatic eyelashes in seconds!
The statement bracelet photographed above is the Dayna Bracelet by Sousky London which is ever so glitzy! I wore this to a Christmas party recently and many people asked me where it was from

Great teamed with a golden Estee lauder product on your dressing table!