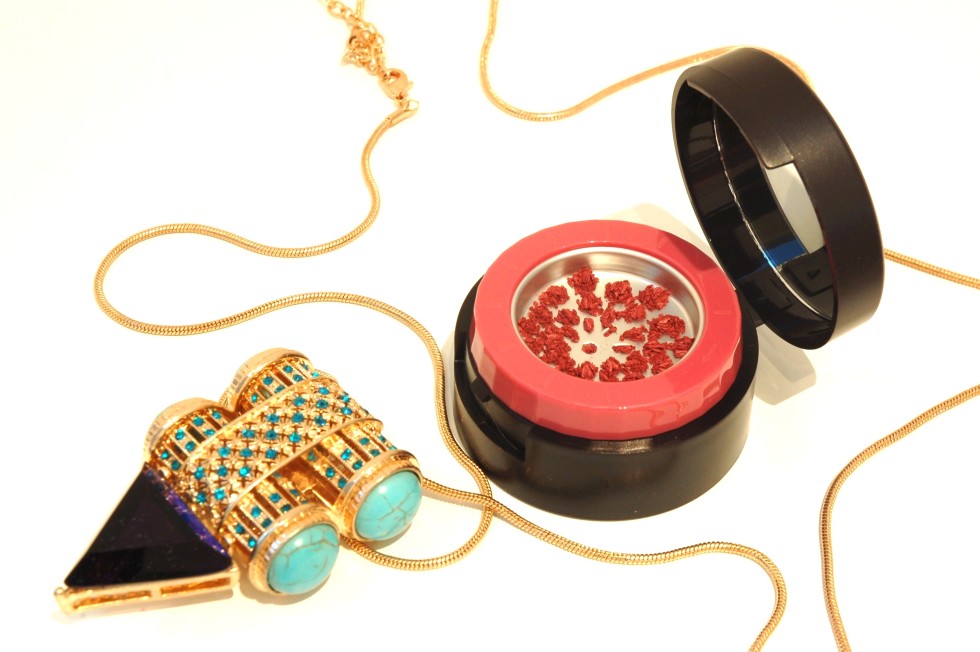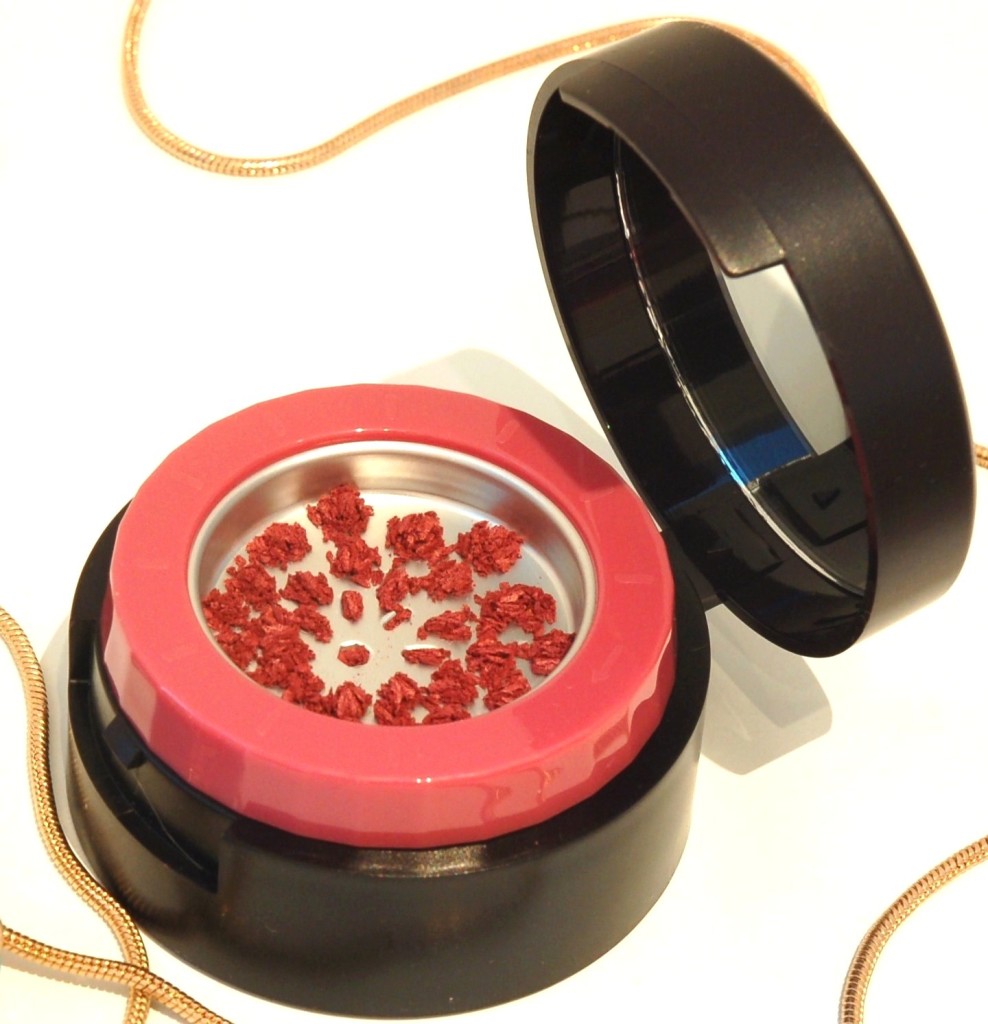 Smashbox Halo Long Wear Blush
This brilliant Halo Long Wear Blush by Smashbox is a pigmented warm blush. The blush pictured above is the Warm Rosy Plum blush which is deeply warming to the face.
It's silky formula glides on smoothly and a little goes a long way!
Jewellery used is the Epiphany Necklace by Souksy.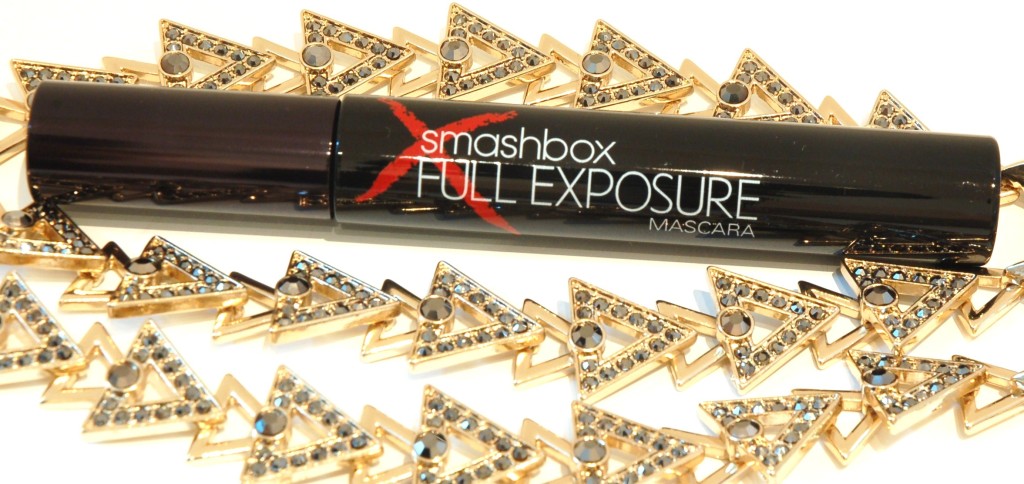 Smashbox Full Exposure Mascara
One of my favourite mascaras! If you like your mascara completed within five minutes this mascara is just great! It's lengthening creating luscious lashes at the stroke of a brush!
This mascara is jet black and really defines the lashes. I would certainly rate this mascara a firm 10/10 as it certainly has the wow factor!
Jewellery is the Dayna Bracelet by Souksy.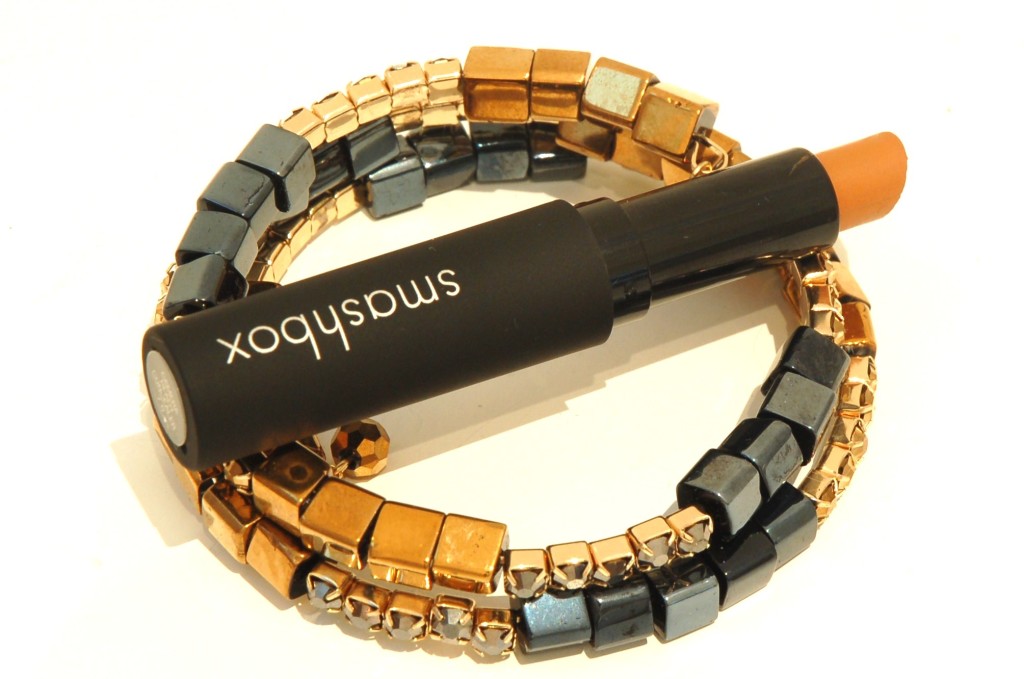 Smashbox Camera Ready Full Coverage Concealer
This is my go to concealer stick for contouring! I absolutely love it as it's so easy to apply and the slim applicator makes it easy to draw in contouring lines. The formula blends easily. I have gone for a dark shade for contouring purposes in shade 07. Highly recommend the Smashbox Camera Ready Concealer for everyday use.
Bracelet is the Deja Bracelet by Souksy.
PHOTO FINISH FOUNDATION PRIMER LIGHT
After hearing numerous amounts of complimentary reviews on the Smashbox primers I simply had to try one out for myself. I often find some primers can be greasy, however The Photo Finish Primer in Light was a perfect fit as it doesn't contain any added oils
A primer makes a large difference to your foundation and is a great step to apply after using a moisturiser.
I certainly recommend this product as it's a great base to help smooth the skin and eliminate fine lines, and large pores.
Bracelet is the Dolly Bracelet by Souksy.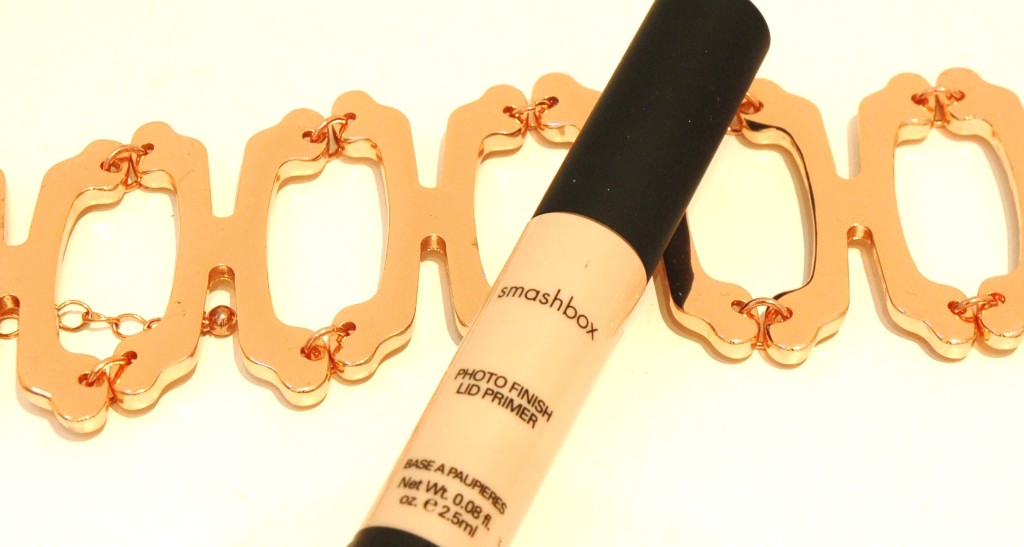 PHOTO FINISH LID PRIMER
The Smashbox Photo Finish Lid Primer is a great tool to use before applying any eyeshadow as it gives you the truest colour of your shadow!
An asset to any makeup bag and making any eyeshadow stay put for hours and makes colour pop! Use with The Smashbox Double Exposure Palette.
Bracelet is the Jamiee Bracelet by Souksy.